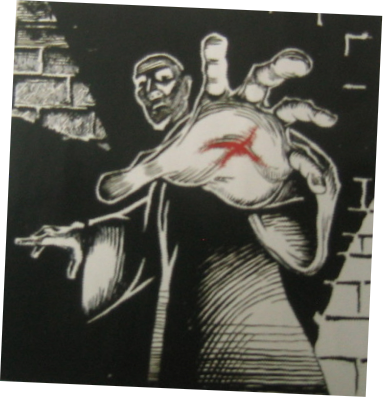 The Underground Railroad
– a path to freedom from violence
At-risk youth ministry
Through the Marge Cecere Memorial Fund, Hope for the Children makes youth ministry available to at-risk youth in impoverished and dangerous communities. Past projects have included Birmingham, Alabama. Current projects include Central Islip, Long Island NY, and New Rochelle, NY.
Violence prevention training
Tony has been trained by the Street Soldiers to present their successful program of Violence prevention. He has presents this program monthly as the underground railroad workshop at the juvenile detention center as well as for many schools, churches & jails, for adults working with youth as well as students.
To book a presentation of this workshop contact: retreets@aol.com
Prison ministry
Tony visits the Juvenile Detention center in Westbury Long Island almost every Friday afternoon. His program there is mostly one on one counseling, mentoring & spiritual direction.
Visits to the juvenile and adult jails are made wherever and whenever needed.
Prison books ministry
Large numbers of Tony's books are made available to inmates through chaplains at various prisons throughout New York.